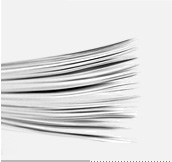 Welcome to the DAV Website
The DAV is a non-profit association which exists to promote debate. It is the peak debating body in Victoria and runs large competitions for adults and for schools across Victoria. It provides training and resources for debaters, teachers and adjudicators.
Primary Schools Program
The Primary Schools Program (PSP) is a program that the DAV piloted in 2009. It is an introduction to debating for primary school students that provides training in the basic skills and structure of debating, and gives students an opportunity to participate in 'friendly' debates.
This year, the PSP will continue it's format and be delivered in three parts: in-house training, regional debating days, and a state-wide tournament.
Please note:
Regional Debating Days are intended for students in years 5 and 6. If you would like to register students from lower year levels please contact the office
Teams are to consist of a minimum of 4 and maximum of 9 students
Registrations of more than two teams per school per region cannot be guaranteed. You may register more teams, but we will cap registrations as we reach capacity
Timing for prepared speeches is 3-4 minutes
Timing for secret topic speeches is 2-3 minutes
Students not speaking in a debate may not assist speakers during the debate
Teachers and parents should not assist students during secret topic preparation
No electronic devices are to be used during debates or secret topic preparation
2018 Region Dates
Additional regions will be added as dates are confirmed.
| Status | Region | Venue | Date |
| --- | --- | --- | --- |
| CLOSED | Fitzroy | Fitzroy Community Primary School | Wednesday 2nd May |
| CLOSED | Ivanhoe | Ivanhoe Girls' Grammar | Thursday 14th June |
| CLOSED | Geelong | Geelong Lutheran College | Monday 25th June |
| CLOSED | Box Hill | Kingswood College | Friday 27th July |
| CLOSED | Hampton Park | St Kevin's Primary School | Monday 30th July |
| CLOSED | Preston | St Raphael's Primary School | Tuesday 21st August |
| CLOSED | Elsternwick | Leibler Yavneh | Tuesday 28th August |
| CLOSED | Nunawading | Mount Pleasant Road Primary School | Tuesday 28th August |
| CLOSED | Brunswick** | Brunswick East Primary School | Wednesday 5th September |
| CLOSED | Clifton Hill ** | Clifton Hill Primary School | Wednesday 12th September |
| CLOSED | Werribee | Altaqwa College | Wednesday 24th October |
| OPEN | State Tournament | Ashburton Primary School | Thursday 15th November |
**These regions are open to students in Grade 4
For more information, or to add your school to our mailing list, please contact Isabella Kruzas .