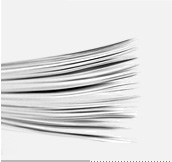 Welcome to the DAV Website
The DAV is a non-profit association which exists to promote debate. It is the peak debating body in Victoria and runs large competitions for adults and for schools across Victoria. It provides training and resources for debaters, teachers and adjudicators.
University of Melbourne Science Week Debate Competition
This year the DAV will run a one day round robin competition in conjunction with the University of Melbourne. The competition, to be held on Thursday 16 August during Science Week, will be open to students in year 9 & 10, with topics surrounding STEM themes.

Schools are guaranteed one team of up to 6 students. If you would like a second team, register your interest and we will accommodate if possible. The registration fee is $50 per team. Lunch is provided.
Regsitration is now open and will close Friday 20th July.
To register, please complete this form.
If you have any enquiries about the competition, please email debater@dav.com.au