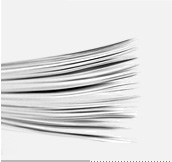 Welcome to the DAV Website
The DAV is a non-profit association which exists to promote debate. It is the peak debating body in Victoria and runs large competitions for adults and for schools across Victoria. It provides training and resources for debaters, teachers and adjudicators.
Points of Information Podcast
A podcast by the DAV discussing all things debating! If you have a question you'd like answered on the podcast you can email it to media@dav.com.au.
Episodes
Introducing Points of Information!
20 Jun 2019
The DAV's debate-focused podcast, where a panel of some of the association's best and most outgoing adjudicators discuss debating tips for our schools competition debaters. In this first episode, the team does a re-cap of some of the round two topics, before discussion how to improve manner, what some common debating traps are, and how adjudication works. With Alexander Gregory, Arya Jithoo, Isabella Kruzas and Mitchell Dye.