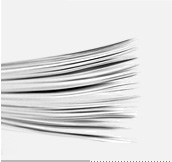 Welcome to the DAV Website
The DAV is a non-profit association which exists to promote debate. It is the peak debating body in Victoria and runs large competitions for adults and for schools across Victoria. It provides training and resources for debaters, teachers and adjudicators.
2017 Senior Public Speaking Competition - NOW OPEN - January 27th
The DAV's senior public speaking competition for students in years 10-12 will be held on Sunday 26 March. Students will present a prepared speech on a topic of their choosing, and two impromptu speeches. This competition is open to students from Years 10, 11 and 12. Schools may enter up to 2 student from each year level (6 students from each school total). Date: Sunday 26th March Time: 9.30am - 3.00pm Location: St Kevin's College, Moonga Road, Toorak Registration will is now open and will close Friday 17th March at 4pm. Coordinators may register their students here.