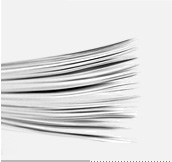 Welcome to the DAV Website
The DAV is a non-profit association which exists to promote debate. It is the peak debating body in Victoria and runs large competitions for adults and for schools across Victoria. It provides training and resources for debaters, teachers and adjudicators.
Latest DAV News
QUARTER FINAL DRAWS - Now available - September 8th
The draws for the Quarter Finals are now available. more...
Are you trying to ring the DAV - September 5th
Currently our office is experiencing some technically difficulty, which has meant that our access to our phone system is down. There will also be some delays in responding to emails. Our provider is working to rectify this problem as quickly as possible, and we will post again when our systems have returned. more...
OCTO FINAL DRAWS - Now available - September 1st
The draws for the Octo Final are now published on the website. more...
» View all news
Upcoming Events